GOLDEN VINEYARDS, COLOURFUL FORESTS AND THE DISCOVERY OF LOCAL PRODUCE ARE THE RHYTHM OF AUTUMN IN THE REGION.
Autumn is the perfect time to explore the North of Vaud with its flamboyant colours. A multitude of activities and local experiences just for you:
Searching for truffles in the Grandson region, the first truffle-growing region in Switzerland,
Taste a glass of Chasselas, Gamay or Pinot Noir in the heart of the AOC Bonvillars and AOC Côtes de l'Orbe vineyards,
Discover the Vaud cabbage sausage IGP, the Vacherin Mont-d'Or AOP and many other local products,
Take part in the many sporting events and traditional markets,
Relaxing and walking or cycling in a preserved golden nature,
And many other surprises...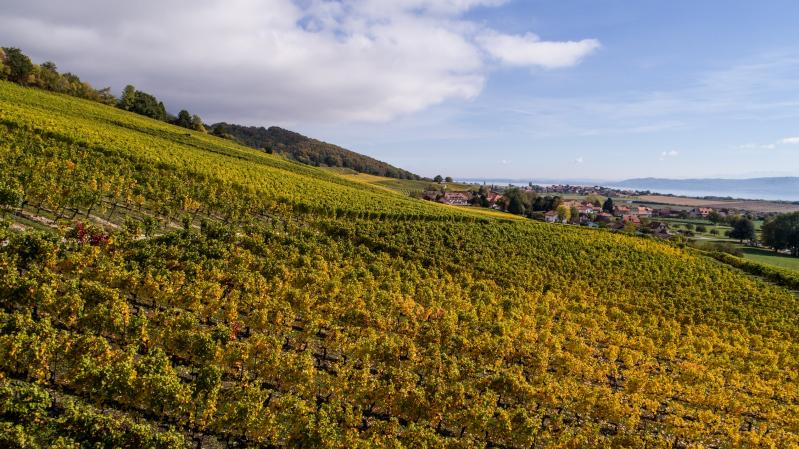 The Bonvillars vineyard and its panoramic view of Lake Neuchâtel.
© Swiss-Fly Boris Bron